VSL Print is a Commercial Printing Company Serving New York City
Custom printing solutions in NYC. Digital printing, offset printing, large format printing and more. We can assist with binding, direct mail, graphic design, finishing, and signage / banner installation. Request a quote today!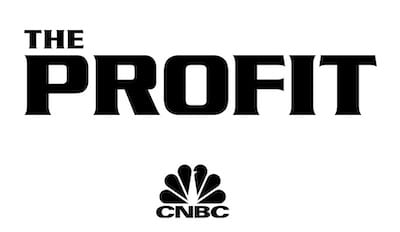 Printing Services in NYC
Varick Street Litho is a family owned printing company based out of Tribeca New York.
More Information
How to choose a quality printing company in NYC
If you're in New York City and you need to print something, it can be difficult to know which printing company to choose. With so many options, how do you make sure that you're getting quality work and the best possible value for your money?
Let's look at the key factors you need to consider when selecting a printing company in NYC.
Finding the Right Printing Company Near Me in New York
It is important to research different printing companies to find one with a good reputation and reliable services. VSL Print company is a top choice for those looking for quality printing services in New York City. With decades of experience in the printing industry, we have a proven track record of producing top-notch products and services.
Our customer service team is friendly and knowledgeable, and they are always available to answer questions and help with any printing needs. Our NYC printing company is a reliable and trusted printing company that is sure to provide customers with the best possible printing service.
Make sure to look at the company's previous work, such as samples of their printed materials and customer reviews, when selecting the right NYC printing company for your project.
Typical commercial printing projects in New York City can range from large format banners to business cards, and it's important to find a printing company that can meet your needs and provide a quality product.
It's also wise to read customer reviews to get a better sense of the company's reputation and customer service track record. By researching the company's samples and customer reviews, you can be sure to find the right New York printing company for your project.
When selecting a NYC print company, you should also take into account factors such as turnaround time, cost and quality. This will ensure that you get the best services for your particular printing needs at the best possible price. Be sure to do plenty of research before deciding on a printing company so that you can make the most informed decision.
Quality of Ink and Materials Used By Your Local NYC Print Company
Printing companies should use the highest quality of materials and inks to ensure a crisp, vibrant end product. NYC print companies have a wide variety of options when it comes to materials and inks, but they should make sure to take the time to choose wisely.
Quality materials and inks will produce the best results and a product that the customer is sure to be satisfied with. Quality should always be the top priority of any printing company, and they should strive to create the best print products that they can.
The proper color calibration techniques and equipment should also be used for accurate color reproduction. A New York City print company should have the best technology and materials available to ensure the best results. Investing in the latest printers, inks and papers gives customers a higher quality print job with accurate color reproduction and sharp details.
Furthermore, having a quality control process in place is essential for a reliable and consistent output. A good NYC printing company should possess knowledge and experience in quality control, image retouching and color management to guarantee a successful print job.
When selecting a NYC printing company, it is important to ensure that the paper stock chosen is suitable for the job and be able to last for a long time. A reliable printing company should work with you to understand your needs and deliver results that meet your expectations.
Working with a trusted New York City printing company can help you make sure that the job will be executed correctly with high quality paper stock that is both durable and cost-effective.
Cost-Effective Solutions – Where to Print Your Documents in New York City
Printing companies can offer cost-effective solutions to businesses looking to reduce their printing costs. For example, our NYC print company specializes in providing affordable printing solutions to the local business community.
We offer a variety of services, from small printing runs to large-scale orders. Furthermore, our experienced team is always available to answer any questions you may have about the printing process. At VSL Print, we provide a wide range of materials and colors to choose from, ensuring that you get exactly what you want.
By choosing a cost-effective printing company in NYC, you can reduce your overhead costs while still producing high-quality printed materials. Depending upon the scope of your printing run, we might even be able to offer bulk discounts on large orders. This helps our clients save even more money.
Our quality products and detailed customer service ensure that our clients always receive the best results, no matter how large or small the order. With flexible pricing options, businesses can choose the plan that best fits their budget and needs. From standard printing services to custom jobs, VSL Print has the tools to help businesses succeed.
Also, because many NYC printing companies are making an effort to become more eco-friendly, we are also helping in this area and can use environmentally conscious inks and materials. VSL Print, along with other New York City printing businesses, are helping to reduce our environmental impact and save money on resources.
Read The Reviews and Recommendations about New York City Printing Companies
Reviews and recommendations are a great way to help a printing company build trust with potential customers. This is especially true for NYC print companies as competition is extremely high.
Positive reviews from customers help potential clients decide which printing company will best fulfill their needs. A printing company should make sure to let potential customers know that their satisfaction is the top priority. This can be done by providing a great customer service experience, offering competitive rates, and having a good reputation among existing clients.
Reviews can also provide valuable feedback that can be used to improve the quality of service offered by the company. This is especially true for a NYC printing company, where customers rely on the highest quality of printed products.
By implementing customer feedback, NYC printing companies can ensure that their products are meeting customer expectations and delivering the best possible product. Reviews can also make customers aware of any potential issues they may face when working with a particular printing company. By utilizing customer feedback, a NYC printing company can ensure that they are always striving to deliver the best possible product and service.
Besides being a successful NYC printing company serving New York businesses for decades, VSL Print has also gained recognition through the recommendations of past clients. This has helped spread awareness about our services to a wider audience and is key to their continued success as a business.
NYC Custom Printing Near Me Gives Local Business the Most Options, Quick Turn Times & Fast Delivery of Printing Projects
Printing companies offer a variety of customization options such as different sizes, paper types, and finishes to meet the needs of their customers. This is especially true for NYC printing companies, who specialize in providing high-quality printing services specifically tailored to the needs of customers in the greater metropolitan area.
Working with a NYC printing company ensures that customers receive the best possible results for all their printing needs, from basic documents to full-color posters and beyond.
Companies can also customize their prints with logos, special text, or images to make them stand out from the crowd. If you're a business in NYC looking for a printing company, there are plenty of excellent options available. From large, multi-state companies to smaller local operations, you can find a printing company that matches your budget and needs.
If you are looking for business cards, brochures, commercial flyers, or banners, our NYC printing company can help you create a professional-looking product that stands out from the competition.
As a professional printing company, the team at VSL Print will be able to offer the best advice for your project, taking budget and desired outcome into consideration. We are experienced in understanding the solution that best suits your individual needs and have access to a variety of printing services that can help you reach your goals.
Working with a professional printing company in New York City helps ensure you get the best quality results for your project.
Our Online Printing Solutions Will Save You Time
The world is digital now. It makes no sense to carry a USB thumbdrive down to a local print shop in New York City – or anywhere else in the world. Just contact us and we'll provide a way for you to send us your print job.
Online shopping allows customers to browse a wide range of products and view detailed product information before making a purchase.
When it comes to finding the right NYC print company, you can use online tools to compare prices, quality and turnaround times.
Additionally, you can use online tools to browse through customer reviews, which can help you make an educated decision on which printing company to use. With the right online tools, you can be sure to find a reliable NYC print company, like VSL Print, that meets your unique needs.
In-person shopping, on the other hand, offers customers the opportunity to see and feel physical samples before buying, and can also provide personalized customer service. If you are going to be custom printing something unique, then you might need to come by our print shop to have a different experience.
For those looking for a printing company, this type of shopping allows for a more thorough understanding of products and services available, as well as any customization options that may be available. By talking to an expert in person, customers can get detailed answers to their questions and often find services they didn't know were available.
This can be especially helpful for those looking for specialty printing jobs, such as custom invitations or business cards. In-person shopping provides customers with an opportunity to make sure they are getting exactly what they need at the best possible price.
Besides for printing services, it is often recommended to visit an in-person store for consultation in order to get the best results possible. For those living in New York City, a reputable NYC print company like VSL Print is the perfect solution. With our expertise, precision equipment, and years of experience, we will be able to provide you with a quality job and work with you one on one to ensure that your vision is brought to life.
Finding a Quality Print Shop in NYC Near Me
Quality printing is more than just the paper and ink used; it also requires a combination of good design, accurate color reproduction, and precise alignment.
When looking for a NYC print company that can provide all of these qualities and more, it is important to do your research and ensure you are getting the best quality service possible.
A good NYC print shop should be able to offer a wide range of services such as large format printing, digital printing, and special services such as die-cutting and embossing. They should also have a good track record of customer satisfaction and be able to provide samples of their work.
With the right NYC print company, you can be sure that your printed materials are of the highest quality and will look great in any application.The type and quality of printer used also play a key role in producing high-quality prints. When looking for a printing company, it is important to assess the types of printers used and ensure they are of a high standard.
This will ensure the quality of prints are of the best possible quality and can meet any expectations. The printer should also take into account the type of paper used and be able to print on a variety of different types including glossy, matte and other specialized finishes.
An experienced printing company should be able to provide advice on the best type of printer to use for different types of printing.
Similarly, working with an experienced printing company offers a wealth of advantages which can help to make sure that your printed materials are of the highest quality. An experienced printing company has the resources and knowledge to provide the best results.
From ink selection to paper type, they can work closely with you to create printed materials that reflect your business's brand and values in the most professional manner possible.
If you are interested in a quote or have questions regarding a printing project, please contact us today!